Millions of dollars are awarded each year in private scholarships. Scholarship searches can be huge research projects but it can be well worth your efforts when you get free money for college. Borrow less when you receive scholarship money.
Guide Contents
Scholarship Tips
Don't get discouraged, there are plenty of places to find scholarships! These tips will assist you with your scholarship search, helping you to find the free money you deserve.
Ask Everyone

If you are looking for college scholarships, talk to everyone (and we mean it: not only friends and family, but also consider talking to neighbors, the postman, minister, etc.) – about your scholarship search. Ask them to check with their employers, churches, clubs, and organizations. Make sure your guidance counselor knows you are interested in scholarships; a lot of scholarships come from guidance nominations. Cast a wide net.

Look Everywhere

Look in the obvious places like the guidance department, local libraries, scholarship books and on the Internet. But also check out retail establishments, churches, community centers, local newspapers and trade publications. Treat the search as a treasure hunt.

Be Diligent

Your search can take a lot of research, so stick with it. You can't accomplish it all in one day. It's better if you devote a small amount of time (15-30 minutes) two or three times a week just looking for scholarships. Over the course of a few motnhs you will probably be able to get more done and you won't get as frustrated. Stay focused on your goal.

Follow Up and Follow Through

These are two critical tips because good opportunities can go right out the window if you don't do what you're supposed to. Don't lose out on money because you didn't return a call, submit an application, or missed a deadline. Do the work!
| | |
| --- | --- |
| | |
Local vs. National Scholarships
Local Scholarships

Scholarships are not only for straight-A students and exceptional athletes. Many scholarships in RI are awarded based on need and for other qualities. Certain organizations offer scholarships to children of their employees, some scholarships are provided to members of a religious affiliation or minority group while other scholarships are awarded to students who are financially needy. Searching for local scholarships is a great way to find free money for college. Local scholarships awards tend to be less than their national counterparts, but they are often much easier to get since there are many less applicants.

National Scholarships

National scholarships don't have a residency restriction so applicants don't have to live within a specific geographical area to be eligible. Instead of location, providers use other criteria such as gender, degree program, GPA, military affiliation, ethnicity, etc. to select their recipients. Sometimes, it's just as simple as being a current student. As you can imagine, some of these programs receive hundreds, or thousands, of applications. If it's a large program, they may be offering more than one award.

National scholarships tend to be easier to find. They're often offered by large companies or national associations so they have the resources to promote their programs via the internet and marketing campaigns.
| | |
| --- | --- |
| | |
Winning Scholarships
We have a handful of tips and hacks that can help you boost your chances of receiving a scholarship to pay for college.
Apply for local scholarships.

Local scholarships tend to have less applicants and smaller awards, leaving you with better odds of winning the scholarship.
Apply for scholarships with smaller awards.

Students tend to focus on the awards with a bigger dollar amount, leaving the smaller award scholarships with fewer applicants.
Satisfy all the requirements.

If you leave on question blank or don't answer the essay question, then you're at risk for disqualification. Make sure to go through your application a handful of times to make sure you answered the questions correctly.
Put in the work.

Don't be lazy, put in your best effort.
Don't exceed the word limit.

Stay within the requirements of the application; don't subject yourself to possible disqualification just for exceeding the word limit.
Proofread your essay.

How embarrassing would it be to send in an essay with simple typos and grammar errors? Ask a family member or friend to proofread it for you to eliminate any possible errors.
Submit your application before the deadline.

Waiting until the last minute is not in your best interest. You don't want to logon to submit your application to find out that you're having a computer issue.
Apply to as many scholarships as you can.

Don't rely on just one application; fill out as many as you can to the best of your ability. You raise your chances of receiving a scholarship when you apply to multiple.
| | |
| --- | --- |
| | |
Scholarship Scams
Scholarship scams do in fact exist. Be cautious and look for the signs to protect yourself. If you find yourself encountering a "donor" telling you to process your application or any of the following steer clear:
They need credit card or bank account information.
They tell you that the scholarship is guaranteed or your money back.
They tell you that you can't get this information anywhere else.
They tell you that they will do all of the work.
You've randomly been selected to receive a $X,XXX scholarship.
Don't get discouraged, there are plenty of free ways to look and apply for scholarships. Always do some research on

the scholarship to which you are applying, never send in money, and be cautious of offers that seem too good to be true.



Types of Scholarships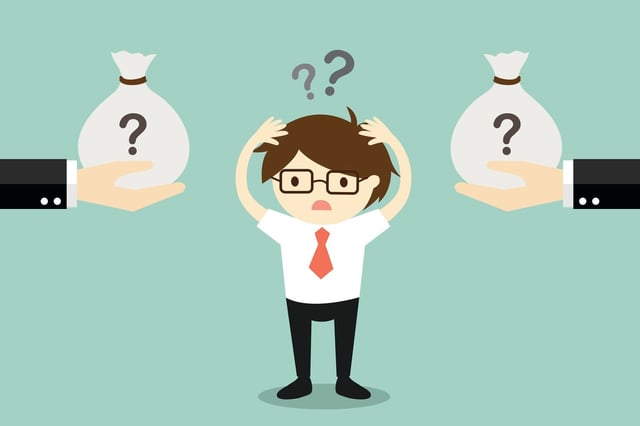 Institutional Scholarships

Many colleges now offer some type of merit scholarship. Merit scholarships are most often awarded based on certain academic requirements such as GPA, SAT scores, class rank, etc. or may be awarded for some other talent. When inquiring about merit aid, you should ask the following questions:

What types of scholarships do you offer and what are the dollar amounts?
What are the criteria for the scholarships?
If I meet the criteria, am I guaranteed to get one?
What do I need to do to keep the scholarship?

Private Scholarships

Many businesses, community organizations, and foundations award scholarships. These scholarships may be awarded based on need, merit or for some other quality. You must search for and apply for these opportunities on your own. You never know what you will be eligible for unless you look!
Scholarship Myths
Many myths continue to prevent students from pursuing their chance at receiving free money. It is not true that only student athletes, low-income students, and brainiacs can win scholarships! There are many programs that give out money that have different eligibility requirements. Finding scholarships that you qualify for is time-consuming, but the reward can make it a very good investment of time. The more scholarships you apply for, the better your odds!
Bad Information about Scholarships
If you are concerned about how you will pay for college, you may have begun to look into various scholarships in RI. At first glance, it may seem as though there is no funding available for the average high school senior. However, there are plenty of scholarships available - for every kind of student. It may take some time to locate and apply for these opportunities, but the money is very real and available to help students just like you. The key is to not get discouraged and listen to bad advice like "scholarship searches aren't worth your time."
RISLA's Knowledge for College Scholarship
Did you know the average student graduates with approximately $30,000 in student loan debt?
Followed by the surprise they owe hundreds of dollars per month in repayment of student loans shortly after graduation.
In order to help Rhode Island residents cover tuition, reduce the need for college borrowing, and increase their knowledge of financial topics related to student lending,
RISLA's Knowledge for College Scholarship
provides a chance for entrants to win
scholarship funds
while in their senior year of high school or any year of college.