If you work for a non-profit agency or the government, you may be eligible for federal student loan forgiveness after 10 years of repayment.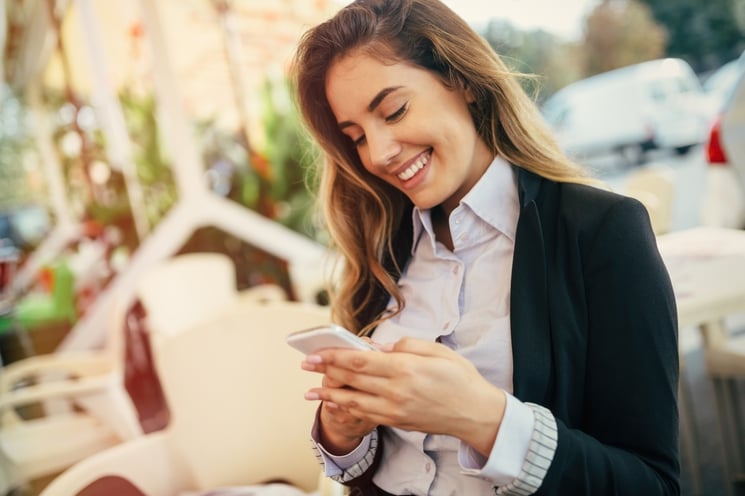 Note:
This program does not apply to any non-federal loans made or held by RISLA. This page is for informational purposes. For the most complete and up to date information, please visit
Federal Student Aid
.
Important Notice: Federal Updates to PSLF
On October 6, 2021, the U.S. Department of Education (ED) announced a change to PSLF program rules for a limited time. Borrowers may receive credit for past payments made on loans that would otherwise not qualify for PSLF. For full details and updates, visit:
https://studentaid.gov/announcements-events/pslf-limited-waiver
The Public Service Loan Forgiveness (PSLF) program forgives the remaining portion of your qualifying federal direct student loans after 120 qualifying payments under a qualifying repayment plan while working for a qualifying employer. So what exactly does that mean?
Qualifying Loans
Only Direct Loans, including Subsidized and Unsubsidized, Stafford, Graduate PLUS, and Consolidation loans are eligible for this program. PLUS loans are only eligible if consolidated under the Federal Direct Consolidation Loan program.
Your loan(s) must not be in default.
If your federal student loan was issued prior to July 1, 2010, it may have been made under the FFELP loan program. FFELP loans do not qualify for PSLF. However, you may consolidate these loans under the Direct Consolidation Loan program to become eligible for PSLF. See PSLF Limited Waiver for additional details for qualification of FFELP payments.
Qualifying Payments

Qualifying payments must be made after Oct. 1, 2007, must be for the full amount due, and must be within 15 days of the due date. Only payments made under a qualifying repayment plan while you work for a qualifying employer are eligible.

Payments made while you are in school, grace, deferment or forbearance are ineligible. However, your qualifying payments do not need to be consecutive, for example if you have a period of employment with a non-qualifying employer and then return to a job with a qualifying employer.


You should sign up for automatic payments to ensure your payments are sent each month on time.
Qualifying Repayment Plans
Qualifying Employers
PSLF is less about what you do, and more about who you work for. Working full-time for any of the below types of employers may qualify you for PSLF:
Federal, state, local or tribal government organizations
501(c)(3) tax-exempt not-for-profit organizations
Not-for-profit organizations that provide certain types of qualifying public services, but are not tax-exempt under Section 501(c)(3)

If you work full-time as AmeriCorps or Peace Corps volunteer, you may also qualify
How to apply
If you are thinking of pursing PSLF now or in the future and believe you may be eligible based on the criteria below, submit the Employment Certification Form. As the US Dept of Education notes, too many borrowers wait to take this step and find out after years of making payments, that the payments they have been making do not qualify for PSLF. By completing this step first, you ensure you are the right path to PSLF. You will need to resubmit this form annually and every time you switch employers.
After received your Employment Certification Form, the DOE determine whether your loans and employment qualify you for the PSLF program and will notify you. Look out for any requests for additional information. They will also notify you of the number of qualifying payments you have already made, if any.
Make 120 qualifying payments on a qualifying repayment plan towards your qualifying loans while working for a qualifying employer.
After your 120th payment, submit your PSLF application to your loan servicer.
Questions
If you have questions, you can contact a PSLF specialist at 8
55-265-4038.